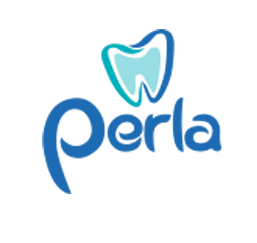 OUR VISION
To be a leading organization in our sector with an understanding based on patient satisfaction, continuous improvement, quality, teamwork, social responsibility, professional management understanding, compliance with technological developments and sharing,
Keeping patient safety at the forefront. To provide high-level health services under appropriate economic conditions by using modern knowledge and the latest technology without compromising ethical values,
OUR MISSION
To ensure that more people can benefit from our oral and dental health services,
Never compromise our humanitarian and conscientious values,
To provide preventive and curative health services,
Helping humanity to live in a healthy and happy way, In addition, within the framework of this vision we have determined, we have made ourselves a "MISSION" to be an exemplary organization that creates resources and value for our patients, employees and our country.
We wish 'Healthy Teeth, Cheerful Smiles'. Perla Dental
What Does Perla Dental Do?
Dental-İmplant uygulamaları, gülüş tasarımı, çene-eklem rahatsızlıkları, diş çürükleri ve diş eti hastalıkları, laser ile tedavi, diş beyazlatma, zirkonyum diş kaplama, diş dolgusu, kanal tedavisi, ortodonti. Gibi birçok konuda son teknolojiyi takip eden cihazlarıyla tedavi veren Özel Perla Ağız ve Diş Sağlığı Poliklinikleri. Diş hekiminden korkan çocukların ve engelli hastaların diş tedavilerini de genel anestezi altında gerçekleştiriyor.
Children and disabled patients, who are afraid of dentist, can also have their dental treatment under general anaesthetic. We have in all our clinics in total, 15 dental experts and 32 staff, 22 treatment rooms, panoramic x-ray rooms, children waiting and play area, sterilisation room and also our Laboratory based in the Lara branch, giving a warm, welcoming and comfortable environment for you.
Perla Oral and Dental Health Polyclinic. In accordance with the sterilization and disinfection regulations, experienced personnel, disposable quality materials and autoclave devices are provided in an environment.
At Perla private oral and dental health polyclinics, we aim to give the best dental health service, with highly experienced staff, single use quality material and autoclave devices, according to 'sterilisation and disinfection' legislation. At Perla we have treated so far as many as fourty thousand native and five thousand international patients. We aim to provide permanent solutions, to all age groups, with all kind of oral, teeth and jaw problems.
Private Perla Oral and Dental Health Polyclinic Central Branch is open 6 days until 23:00 except Sunday for our patients who cannot come during the day. You can reach our staff consisting of specialist physicians from our polyclinics to make an appointment and for all your questions about your oral and dental health.
We contact you via phone or sms about your appointment time.We would like to remind you, how important early diagnosis is, for your oral and dental health and also not to forget to go to for a dental check up twice a year.