In our clinic, which follows the latest technology, we serve with friendly, smiling and reliable specialist physicians who offer you the best treatments.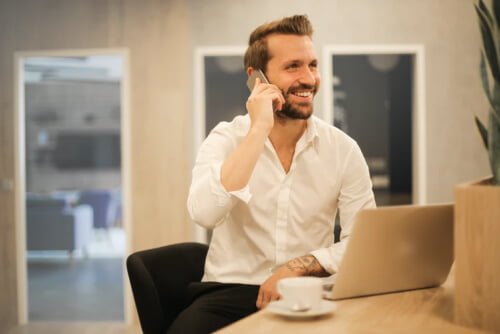 You can call our physicians before coming.
Before coming to the examination, you can call our doctors or get preliminary information from their social media accounts.
Or you can forward all your questions and problems about your oral health. We can send photos without coming to the clinic and we can make the planning on the phone.
Our physicians who have been in the Perla team for many years.
Check out our work environment
You may know about our clinic before coming for the examination. You can take a look at our working environment by clicking the pictures below.
Perla'dan memnun kalan hastalarımız, memnuniyetlerini Google'da bulunan işletmemizde paylaşıyorlar. Belki okumak istersiniz. 🙂
İlgi ve alakanız için çok teşekkür ederim. Personelleri çok güler yüzlü ve anlayışlı. En sevdiğim ise dakik olmaları bu zamana kadar hiç bir problem yaşamadığım nadir bir poliklinik. Dişçi korkumu sayenizde yendim. Özellikle uzm. dr. onur ademhan'a teşekkür ederim. Eli gerçekten hızlı nazik ve hasta ile diyalogları beni şaşırttı. Teşekkürler Perla, Teşekkürler Onur Ademhan..
Great experience with Dr Telman! Did A full mouth makeover. Great price! Awesome quality, very fast! Came all the way from the US. If you need crowns or a smile makeover - ask Dr Telman!
Ich kann Perla nur weiter empfehlen, vorallem weil Betül auch deutsch spricht bzw. für den Kunden aus dem deutschsprachigen Bereich zuständig ist. Der Kontakt lief reibungslos und zügig über WhatsApp.
Articles From Our Doctors
If you have questions and problems about oral health, you can review the articles written by the expert staff of Perla.
It is a procedure of removing the cyst or infection on the root of tooth along with 1/3 of lower section of the root of tooth.
Inside the teeth, there is a tissue consisting of connective tissue which is responsible for the functions of the tooth such...
Since their entry in the market in 1962, the composite filler materials have made significant progress and have been very successful.
Do you have problems with oral health? You can get preliminary information about treatments before coming to the examination.